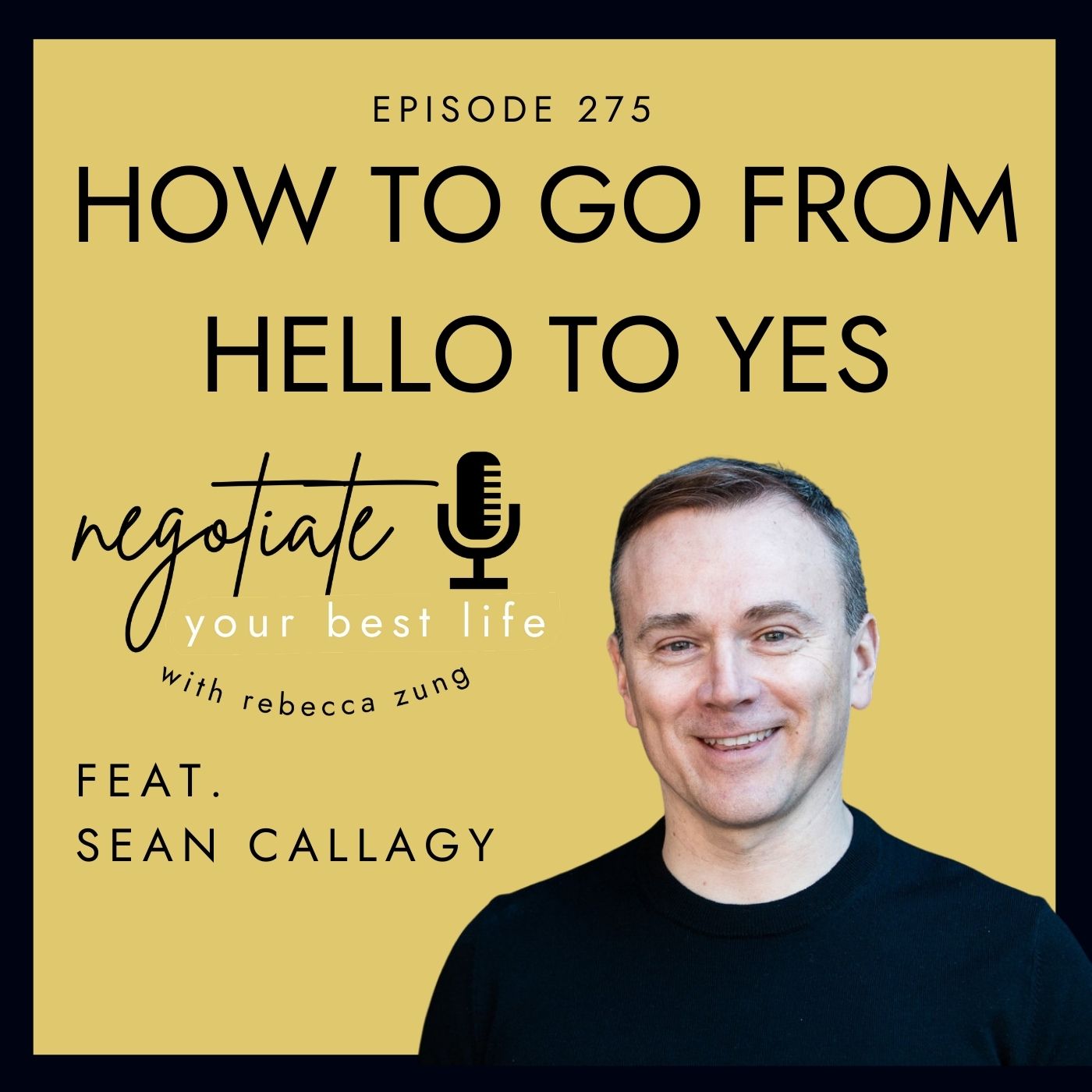 Have you ever wondered why it just seems so easy for some people to persuade others to do anything they want?   Sean Callagy, one of only 2 attorneys in America to have Two Top 100 National Jury Verdicts, has figured that there is an actual formula.   He knows exactly how to get literally anyone to go from "hello to yes", without exceptions.   Oh and by the way, he's also blind.  He is also part of Tony Robbins' inner circle of advisors.   Plus he's incredibly likeable, humble and an engaging speaker.    Tune in to this episode and learn how to be the most persuasive person in any room you walk into.  
Sean Callagy is the Founder and President of the 100 Plus Team of Callagy Law, which is now in 4 states. He is one of only 2 attorneys in America to have Two Top 100 National Jury Verdicts between 2014-2016. Sean is the leader of a medical revenue recovery team that has recovered over 50 million dollars in 2017 and more than 300 million dollars for healthcare providers in unpaid and underpaid claims from insurance carriers.
Sean Callagy can't stand lawyers. It's why he built Callagy Law with the ultimate mission to "fundamentally change the way people feel about lawyers, one client at a time." After attending Columbia University and graduating from Seton Hall Law School in 1996 with cum laude honors, he soon realized that he could only reach his maximum potential by owning his own law firm, so he created Callagy Law in 1999, following a career in one of New Jersey's top law firms. Within three years his firm became a multi-million dollar success story. Sean's law practice not only achieved dramatic growth in size but has recovered $100's of millions of dollars for his clients.*
Sean is also founder and leader of the Callagy Results Formula. He has been studying the science of producing results since he was introduced to a peak performance sports psychologist at 16, which led him to becoming Captain of Columbia University's baseball team, a national level success in moot court at Seton Hall's very prestigious Moot Court team, being recruited to every major law firm out of law school, founding his own law firm in his 20's, creating top national jury verdicts where no one thought justice was possible, and building and creating tremendous attorneys and leaders through his teaching, training and coaching, which he also has run a successful business in outside of Callagy Law.
_______________________________________________________________________________________
THIS WEEK'S SPONSOR INFORMATION:  
Soberlink is a comprehensive alcohol monitoring system. Combining a breathalyzer with wireless connectivity, Soberlink automatically documents proof of sobriety in real-time, which gives clients a sense of accomplishment while rebuilding trust with others.
Features
Adaptive Facial Recognition technology
Technology to detect physical tampers
Real-time text message reminders and Alerts
Customizable scheduling
Automated reporting options
Get an exclusive $50 off your device by emailing info@soberlink.com and mentioning Negotiate Your Best Life
____________________________________________________________________
For more information on REBECCA ZUNG, ESQ. visit her website www.rebeccazung.com and follow her on Instagram: @rebeccazung and YouTube!
GRAB YOUR FREE CRUSH MY NEGOTIATION PREP WORKSHEET RIGHT HERE! 
SUBSCRIBE TO MY YOUTUBE CHANNEL RIGHT HERE. 
Grab a copy of Rebecca's book, Negotiate Like You M.A.T.T.E.R.: The Sure Fire Method to Step Up and Win (foreword written by Robert Shapiro).   It went straight to being a #1 bestseller the first day it was launched!  Find out what everyone is so excited about - get the book RIGHT HERE! 
To get your copy of Rebecca's bestselling book, Breaking Free: A Step by Step Guide to Achieving Emotional, Physical and Spiritual Freedom, please visit the Amazon website to order it RIGHT HERE.