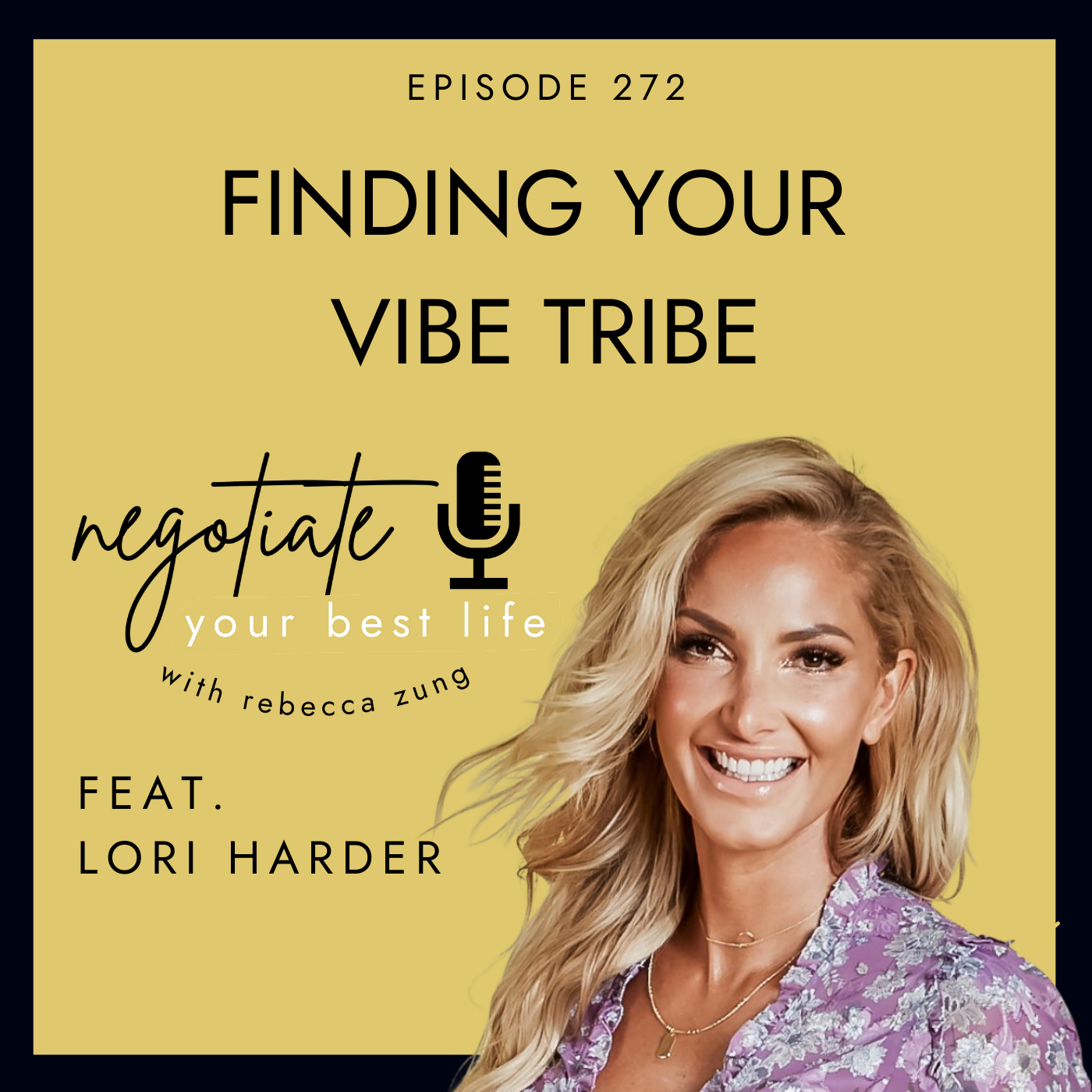 Finding connection with others is one of our most basic needs as humans but in today's digital, it is sometimes harder than ever.   Lori Harder has become a master at finding her vibe tribe, both professionally and personally.   From her humble beginnings to her big, beautiful life, authentic connections have been her heartplace.  How does she do it?   In this episode, she discusses:
- the importance of connection 
- how to start finding your people 
- how to know when people around you aren't your people 
- how to create authentic connections in business and your personal life 
- how to make sure the connections are authentic 
- how to make sure your relationships will last
Are you dealing with narcissists in your business or personal life?  Trying to navigate or negotiate how to break free?  Grab some coffee and come listen in on our convo.  Get the support you need here. 
Lori Harder is a proven entrepreneur having built 3 separate seven-figure businesses. She is currently the founder and CEO of Lite Pink, a new light rosé flavored wine seltzer that helps women connect, collaborate, and celebrate. Lori is a best-selling author of A Tribe Called Bliss and runs a Forbes Top 18 female-led podcast called Earn Your Happy with over 27 million downloads. Her career started in the fitness industry as a former 3X fitness world champion, 11X fitness cover model, and also owned and operated her own gym. This experience quickly transitioned into a passion for business, where she helps women make money and is a leader in personal development. Her proven success led her to create her own online courses, educational entrepreneur events, and became a top earner, alongside her husband, Chris, in network marketing. Lori is the founder of the Bliss Project women's event where thousands of women from around the world have attended each year for the past nine years. Lori and her husband currently reside in Scottsdale, AZ with their dog Bananas.
_______________________________________________________________________________________
THIS WEEK'S SPONSOR INFORMATION:  
Soberlink is a comprehensive alcohol monitoring system. Combining a breathalyzer with wireless connectivity, Soberlink automatically documents proof of sobriety in real-time, which gives clients a sense of accomplishment while rebuilding trust with others.
Features
Adaptive Facial Recognition technology
Technology to detect physical tampers
Real-time text message reminders and Alerts
Customizable scheduling
Automated reporting options
Get an exclusive $50 off your device by emailing info@soberlink.com and mentioning Negotiate Your Best Life
____________________________________________________________________
For more information on REBECCA ZUNG, ESQ. visit her website www.rebeccazung.com and follow her on Instagram: @rebeccazung and YouTube!
GRAB YOUR FREE CRUSH MY NEGOTIATION PREP WORKSHEET RIGHT HERE! 
SUBSCRIBE TO MY YOUTUBE CHANNEL RIGHT HERE. 
Grab a copy of Rebecca's book, Negotiate Like You M.A.T.T.E.R.: The Sure Fire Method to Step Up and Win (foreword written by Robert Shapiro).   It went straight to being a #1 bestseller the first day it was launched!  Find out what everyone is so excited about - get the book RIGHT HERE! 
To get your copy of Rebecca's bestselling book, Breaking Free: A Step by Step Guide to Achieving Emotional, Physical and Spiritual Freedom, please visit the Amazon website to order it RIGHT HERE.   
_______________________________________________________________________________________________________________
CONTACT US:  rebecca@rebeccazung.com
WEBSITE:   www.rebeccazung.com
........................................................................................................................
Remember to follow THE NEGOTIATE YOUR BEST LIFE PODCAST on social media for updates and inside tips and information:
Finally, we'd really appreciate it if you would visit iTunes and give us a 5 Star Rating and tell us what you like about the show - your feedback really matters 
DISCLAIMER:  THE COMMENTARY AND OPINIONS AVAILABLE ON THIS PODCAST ARE FOR INFORMATIONAL PURPOSES ONLY AND NOT FOR THE PURPOSE OF PROVIDING LEGAL ADVICE.  YOU SHOULD CONTACT AN ATTORNEY IN YOUR STATE TO OBTAIN LEGAL ADVICE WITH RESPECT TO ANY PARTICULAR ISSUE OR PROBLEM.